C2C Power Puff Girls Adoption

There are a few rules to this adoption:
You must "promise" to give the adoptions a KID SAFE site.
You must be able to upload(ftp) to your page or files.
The adoption logo must be linked back to this page:
http://connected2christ.tripod.com
I don't send the adoptions to you.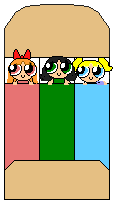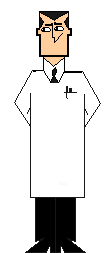 ---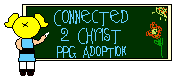 Link certificate to:
http://connected2christ.tripod.comHOME

---
All graphics created by Erin Carter ©1999-2004
Using these graphics requires a link back to this site
This page created: Monday, July 19, 1999
Images not affilated with the Power Puff Girls tv show on Cartoon Network